On pathophysiology practical exercises
In winter semestr on the practical exercises devoted acid-base disorders, students measure blood lactate level by HP-COSMOS SIRIUS portable device. Lactate concentration is an important marker of tissue hypoxia.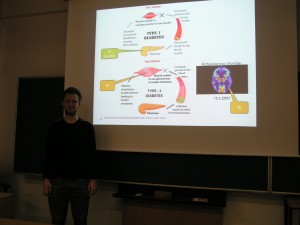 Experienced students of the older years of education sometimes help to teach their younger colleagues.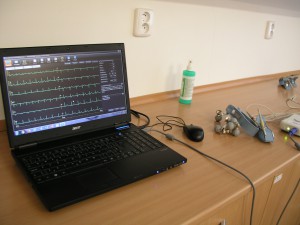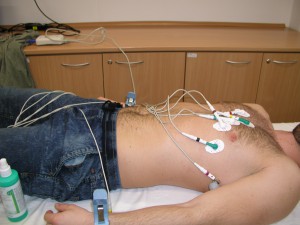 In summer semestr students record and evaluate the resting ECG with the help of computer software.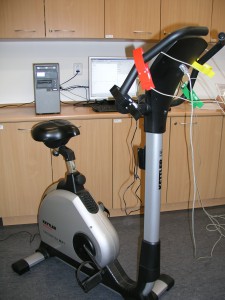 Students also use bicycle ergometer to evaluate aerobic working capacity. In cardiology practice method is often used for assessment of the heart ischemia during exercise stress test along with ECG recording and measurement of arterial blood pressure.
Night of Scientists 2017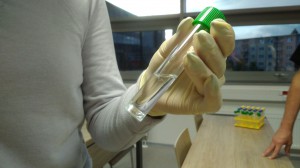 Night of Scienists 2017  video